&nbsp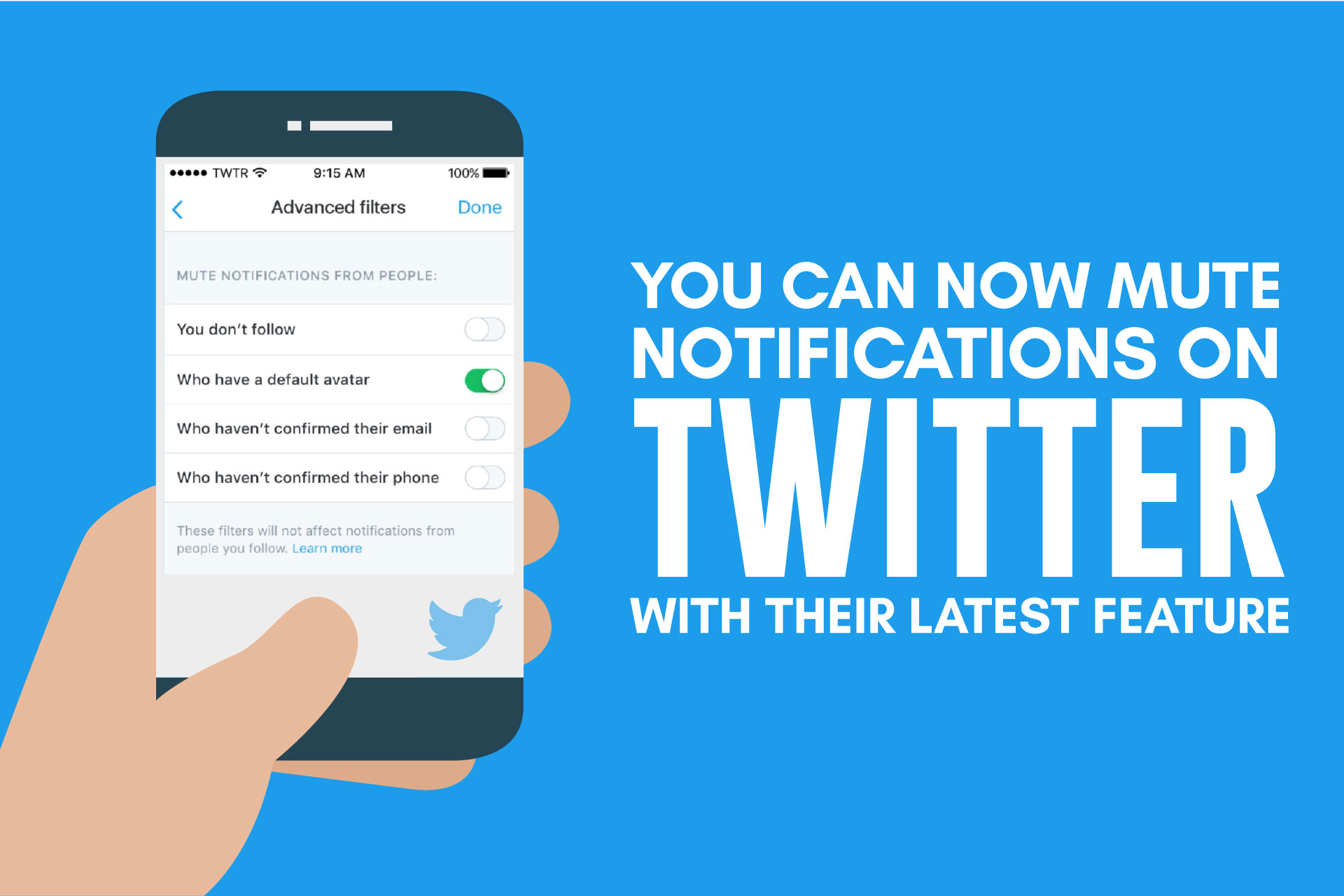 You can now mute notifications on Twitter with their latest feature
It is well known that both Twitter and Facebook have been trying to deal with cyberbullying and online misbehavior. In line with this problem, their latest feature allows you to mute notifications from accounts you don't want to follow.
Yes, snoozing notifications is now just one click away.
Twitter safety recently alerted users saying "Now you have even more control over your notifications. Mute accounts that don't follow you, new accounts, and more."
Their advanced filter settings will now enable users to also mute notifications from accounts that do not follow them. You can mute notifications from accounts that do not have a profile photo, confirmed email IDs and much more.
Additionally, Twitter allows users to filter the sort of content they want to see on their newsfeed. Notifications for automated content, content relating to specific key words and hashtags too can be muted.
With this, avoiding accounts and especially trolls on Twitter just got easier.
It is also reported that Twitter is currently testing a feature with which users can flag tweets that they find misleading. This step is said to help users deal with fake news and harmful content on the social media platform.
Facebook too recently started the feature where users could flag content, which later will be reviewed and blocked by the platform. Twitter's similar feature is said to appear in dropdowns next to various tweets, when started.