&nbsp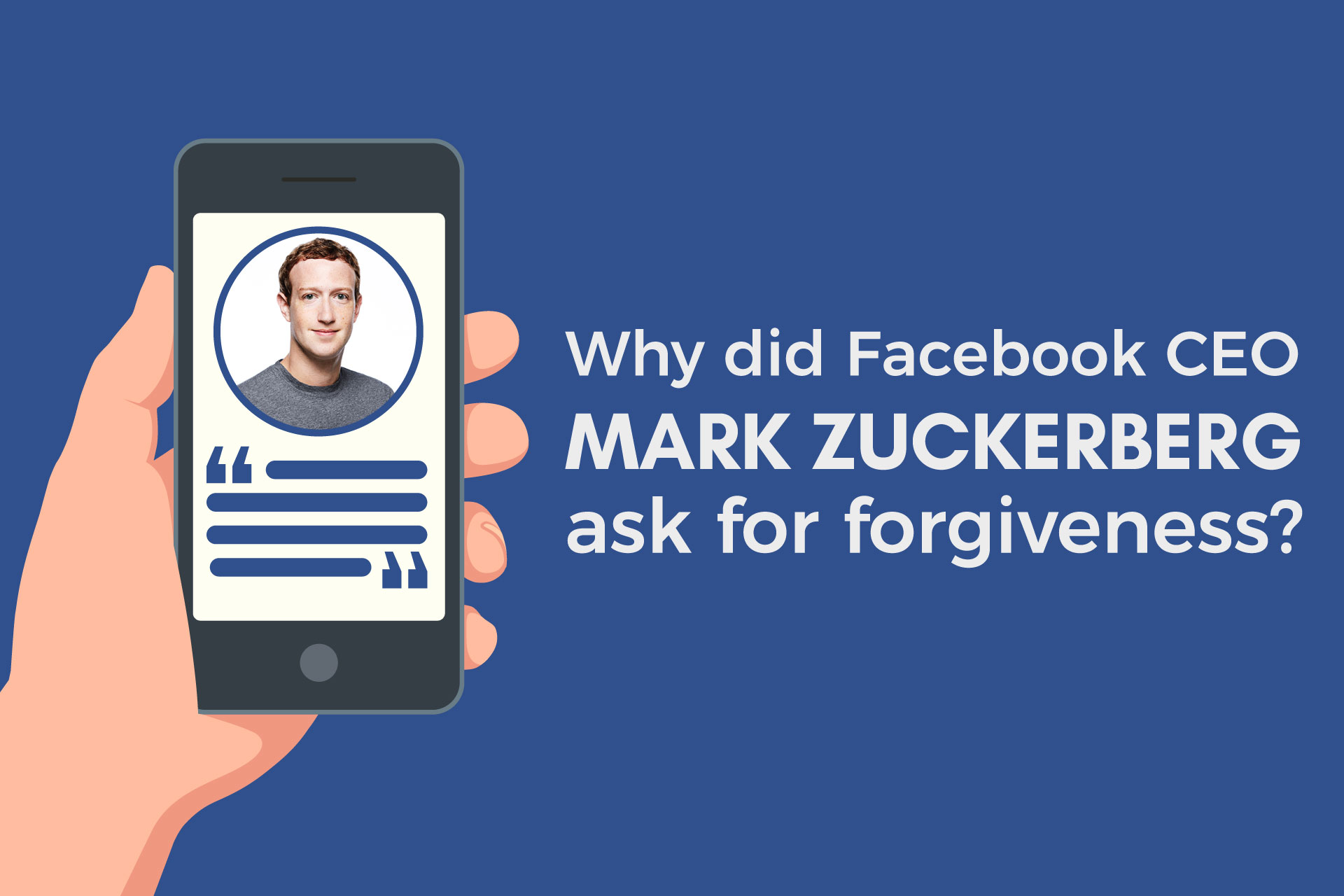 Why did Facebook CEO Mark Zuckerberg ask for forgiveness?
Mistakes are common when you try to innovate or make a change the way you work to achieve something. It can be scary. But not to give another chance to make amends is scarier.
Mark Zuckerberg, Facebook founder, and Chief Executive apologized when he learned that his work was used to divide people in a Facebook posting marking the end of Yom Kippur, the Jewish holiday of atonement on Saturday, 30th September.
In the Jewish religion, Yom Kippur is observed as the holiest day of the year. People fast for 24 hours and spend most of their time in confessing to god all the bad deeds done by them in the past years.
Recently, we saw Facebook ads that were used to divide the people's attention ahead of the 2016 presidential election. The ads conceptualized with racial, religious and other social tensions, were aimed at influencing the results in the United States. About $100,000 ads were purchased from nearly 500 Facebook accounts for which the company is already facing scrutiny.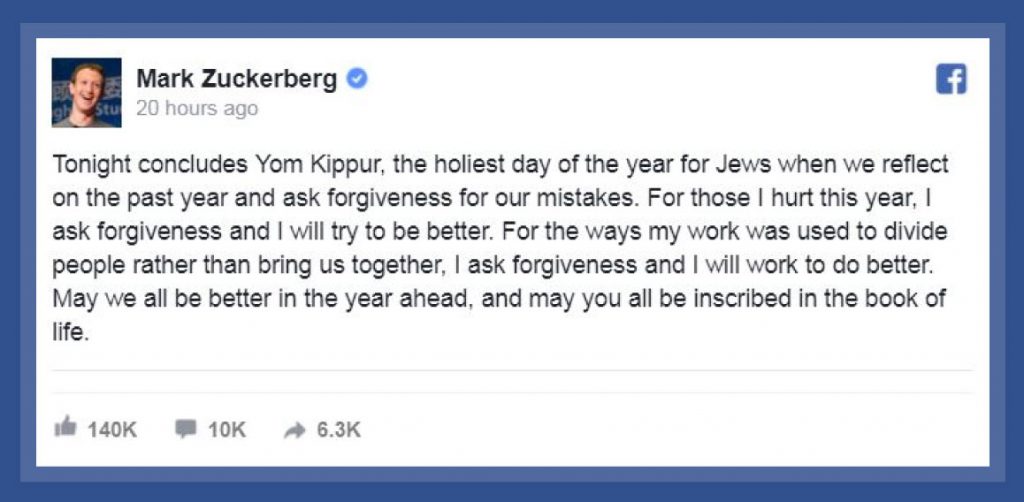 Mark asked for forgiveness and in a way promised all those people to be inscribed in the book of life.