&nbsp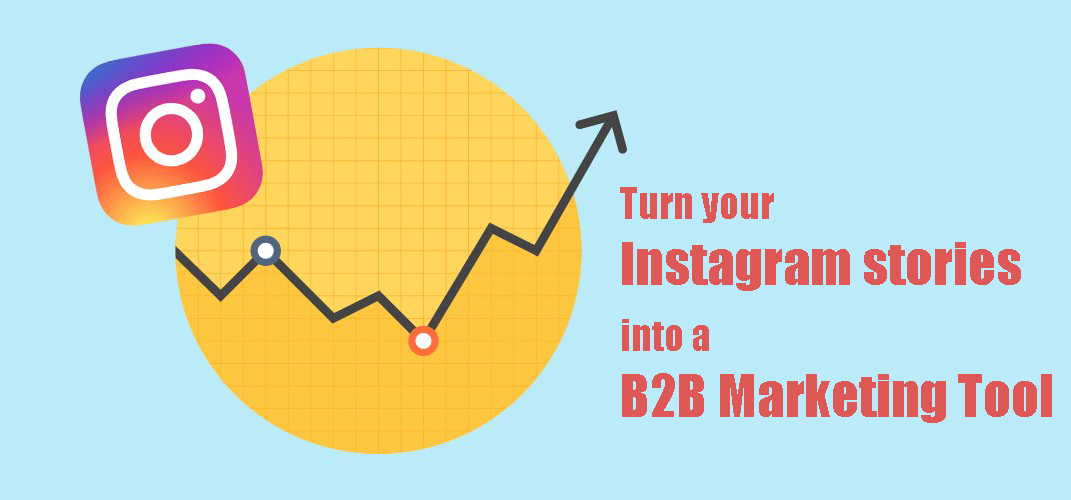 Turn your Instagram stories into a B2B Marketing Tool
Instagram Stories, a sub-experience of the standard Instagram application, is estimated to get a daily visit of 300 million users demanding B2B businesses to give it a try. These Instagram stories are leveraged as a storytelling vehicle by forward-thinking B2B marketers to shape the customer journey while driving business for the companies.
Below is a guide to four platform-specific cornerstones you will want to incorporate into your B2B business strategy to increase the awareness of your brand:
Sequential Content:
Instagram stories are different from regular Instagram posts. When Instagram posts lie on the platform infinitely, Instagram stories disappear after 24 hours. Thus their short lifespan creates an immediacy and exclusivity to the content. The stories posted can be linked together when they are viewed continuously, thus giving you an opportunity to create episodic content. You can demonstrate how your product or service works thus taking full advantage of storytelling. Also, when you share your experience with the audience, it deeps the trust and increases the brand awareness.
Thought leadership:
Instagram stories allow thought leaders to share their vision thus proving their expertise in the niche. It helps other businesses in solving customers' problems and in gaining insider information in their niche. Though this chance is currently underutilized, being a B2B brand, you have a golden opportunity to get yourself stand out from the crowd.
Adding personality to Brands:
You can showcase the behind-the-scenes stories of your service, thus livening up your brand. It improvises your business appeal and eliminates the risk of audience boredom. The effects available in the Instagram stories help in injecting some emotion to your brand posts serving as an appealing destination.
Adding links:
Another interesting feature of Instagram stories is the ability to add links to every story you post. It increases the Call-to-Action opportunities and offers a much more referral potential than a usual Instagram post. In the bio, you can add only one link giving you a tough time to decide what to choose whereas you have this extra choice of adding different links to your different stories. Thus the swipe-through option is like an extra scoop of ice cream giving you the chances for having increased leads.
As the investment in Instagram stories is next to nothing and gives a potential Return on investment, it would be a devastating mistake if you don't try your hand in this area.