&nbsp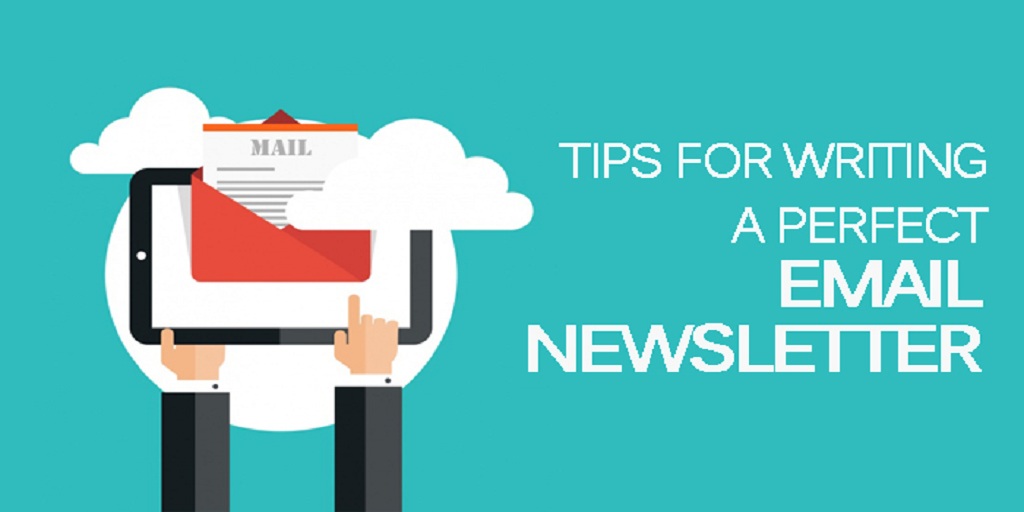 Tips for writing a perfect Email Newsletter
For businesses constantly looking for ways to market their products and to tell the world about their brand, trying out different marketing strategies has almost become an obsession. An email newsletter is one such cost-effective way to help you get potential customers and new leads to your business.
But writing a good email newsletter that people actually want to read is not that easy. As everyone is so busy and has a short attention span, most of the email newsletters get landed up in the junk folder.
But if you're consistent enough with your strategy and provide your audience with useful and interesting content, there are chances for your newsletters to get starred and marked as important.
So, here are a few tips telling you how to write an effective email newsletter that your audience will find interesting to read:
Define your goal: Determine what you want to achieve with your newsletters and the goal of your marketing efforts. Tailor your content in a way that matches with your goal.
Use editorial newsletter calendar: It's a great tool to organize your emails by content, date, and topic. Plan your newsletters for the next few months and know about every event or product update that are coming up which you can include in your newsletters. This prevents you from sending random, unstructured emails.
Catchy subject lines: Try to impress your audience at their first glance. People receive many emails each day, giving them the option to ignore the ones that they consider not important. So, it is important to start your newsletter with a great subject line. Give them a reason to open it and read it straight away.
Share content worth reading: Make sure your message is clear and provides value to your audience. Provide some useful and interesting content that your subscribers might actually want to read. Provide tips and advice that your audience prefer reading.
Be consistent: Make sure your audience remember by engaging them with your newsletter on a regular basis but don't annoy them either. Learn your audience preference, and decide how often you want to remind your audience about your brand,
Don't waffle on when you don't need to. Try to keep it short and simple. Being consistent with your newsletters establish trust in your brand and your audience will know what to expect when they read your newsletter.