&nbsp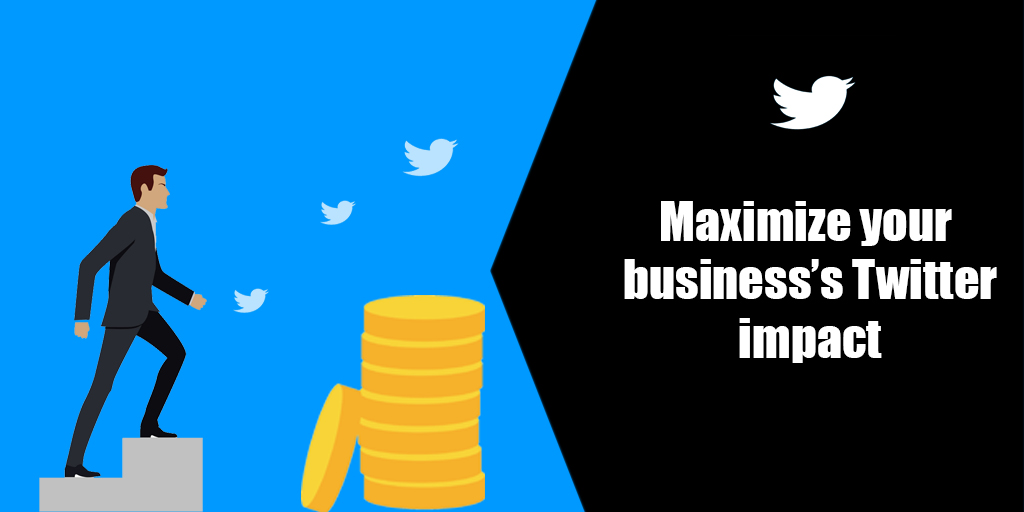 Maximize your business's twitter impact
Not getting the expected response from your business on twitter? Here are some useful tips for you to maximize your business's twitter impact.
Update your business profile:
Twitter is a home to a lot of official accounts of business professionals and organizations. In order to grow your business on twitter, keep your profile updated. Mentioning your website and blogs in your bio makes it easy for viewers to access your website.
Don't focus on products alone:
Social media platforms are effective places to promote your products but tweeting just about products will make your company seem like a spammer. Along with your promotional ads, do share some tips, some interesting tweets, or even polls to understand what your audience want. This will help you sort out effective ways to deliver products to customers.
Use welcome messages and quick replies:
Welcome messages and quick replies are the best options to respond to welcome customers and also to respond them quickly for their query when they contact us via a direct message. Businesses can set up multiple welcome messages for different regions through their tweets, websites, or even applications. Quick replies can save time by providing customers with a set of questions with expected responses. This can be used to satisfy customers who have a query of minimal complexity.
If you are a business that provides support for direct messaging, navigate to your support settings page on your account to enable welcome messages and quick replies.
Organize your contacts:
Twitter allows you to organize your contacts into lists, so that you don't miss out on any messages or tweets from customers or business partners. Twitter lets you create up to 20 lists to manage your contacts.
Know what's trending:
With the use of the trending hashtags and controversial tweets that revolve around it, you can get new followers and customers even though your business isn't relevant to them. Get creative and tweet using the hashtags to get users to view your profile.