&nbsp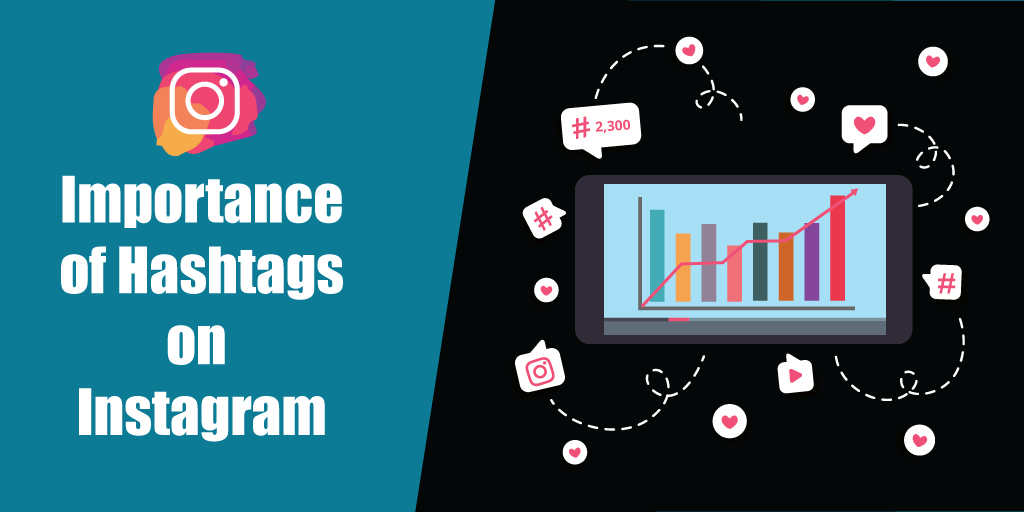 Importance of hashtags on Instagram
When you think of Instagram, the first thing that comes to your mind is the use of hashtags. Some people hate using so much of hashtags, and some people just love it.
To make an Instagram post successful, choose the right hashtags. When you share an Instagram post with hashtags, it will get 12.36% more engagement than the post with no hashtags. The hashtags help your posts to reach a large number of audience, attracting more followers to your page. It builds a positive and recognizable image for your brand.
Around 95 million posts are being shared on Instagram in a day, making it difficult for Instagram to deliver your content to the right audience. Hashtags help in the process of sorting the posts. Hashtags categorize your posts that will help in reaching the target audience. At the same time, hashtags also help your target audience find you easily.
There are different types of hashtags available on Instagram. The important part is to nail the right hashtags that are relevant to your business. The hashtags with correct strategy can take your posts to new heights. Below are a few strategies on how to choose hashtags to boost your Instagram posts:
Organize your hashtags: To have an efficient hashtag system, use excel or an Instagram analytics tool. Keep a track of which hashtags you use and how often you use them. Have an account of the hashtags which have gained more popularity. You can see a relationship between the hashtags and the popular posts, that will help you choose the right hashtags for your post.
Magic Number: Most of the top brands, use seven or fewer hashtags for their posts, getting them greater reach. Still just because it worked for them, does not mean that is your magic number. You need to work on it several times or several months to find out your magic number.
Analyze other people hashtags: To generate hashtag ideas, create a list of your followers and competitors and analyze what type of hashtags they use for their business. It gives you a clear understanding of what influencers in your industry are hashtagging.
Brand campaign with Hashtags: The trickiest of all is the brand campaign with the hashtag. By creating their own campaign hashtags, some businesses have successfully attracted huge followers. Remember that the campaign hashtag must be funny, unique or at least memorable to do the magic.
Using the Instagram hashtags is one of the best ways to connect to your followers.
Happy Hashtagging!