&nbsp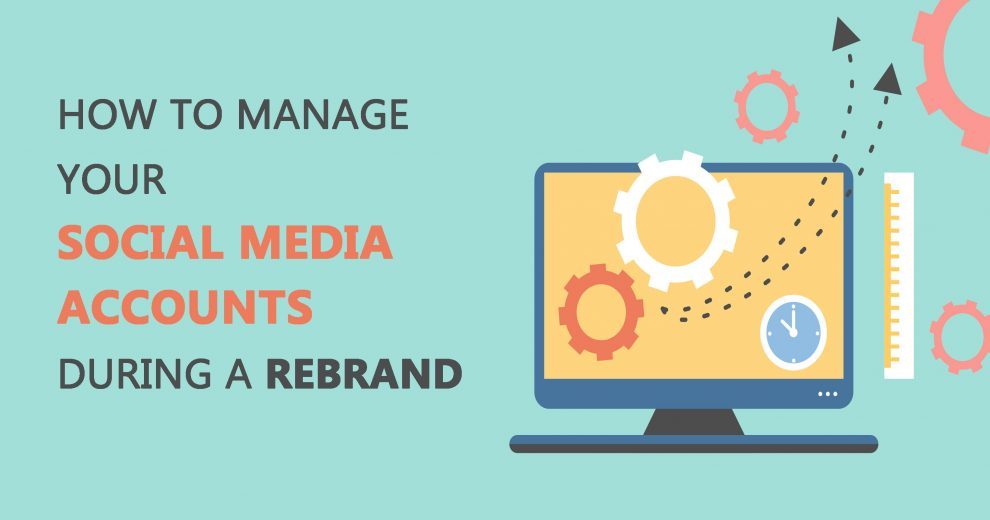 How to Manage your Social Media Accounts during a Rebrand
Branding is done to get your customers to see that your business provide the best solution for their needs or problems. But when your business grows away from what it started out as or takes a slightly different direction, reaching a point where its original brand no longer fits its new identity, rebranding becomes the utmost priority.
When rebranding your social media accounts, be well prepared to smoothly shift your online presence from the old brand to the new one. This makes your customers aware of your new brand and helps them understand what you're trying to achieve. This also prevents your brand from losing leads gained through social media platforms.
Use surveys or polls, in order to gain some insights into how your customer will feel about your company's rebrand. Equally, encourage positive and negative feedback. The bottom line is to gather as much information as possible on your customers' needs and their expectations. This will help you to launch your new brand without affecting your audience.
Make sure the logo, graphics, images, and content needed for your rebrand are prepared and tailored for every social media platform. Remember, being consistent is important when it comes to rebranding. This will ensure that the new brand delivers your message well and avoids chaos.
Find out the limitations behind each social media platform that limits you from rebranding your profiles. For example, Facebook doesn't allow you to switch the name of your business page if you have more than 200-page likes. So, research your social media for any complications that might occur while rebranding your business.
Inform your customers of the changes that are about to occur. Tell them this is a positive step to take your business forward. Create an uplifting video describing the changes or create a series of blogs. By having your audience aware of the changes will ensure that they support you even after the rebranding of your business.
Social media is not the only way for your business to interact with your customers. Email marketing, blogs, and your website can be used as other means of communication. It's important that every channel is aligned with your rebranding strategy. Having all of your channels prepared for the rebranding will ensure a consistent brand identity that sticks in the minds of your customers, making your rebrand a huge success.
Cheers to a successful rebranding!