&nbsp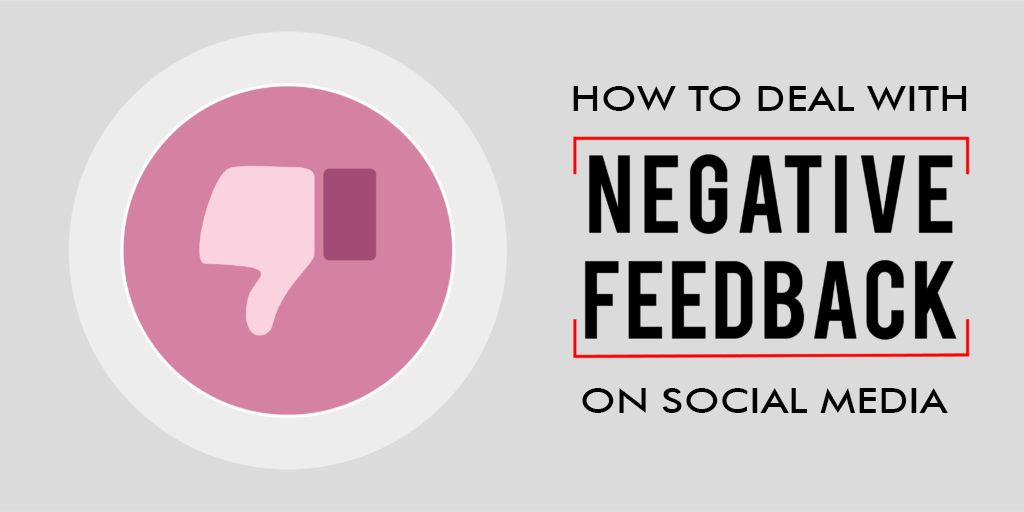 How to deal with negative feedback on social media
Online presence is something that brings more leads and traffic to your business, however, complaints and negative feedback you get on social media might backfire in a way that damages your company image.
Everyone will not be complimenting and praising your brand, there will be some with the exact opposite opinion. To not disappoint the audience, one has to come up with ways to make even the negative feedback a positive experience.
Getting emotional on social media platforms is nothing more than digging your own grave. It disappoints your customers and creates a negative impact which will reciprocate in your company's sales chart.
Complaints posted on social media are time-sensitive. Have a dedicated customer service team to handle the negative feedback you receive online. Taking a long time to respond makes the people lose trust in your brand. Make sure responding to negative feedback remains as the top priority of your customer service team.
Your immediate response shows the audience that you care for your customer. It makes people ignore the negative feedback you have received. But failing to respond results in a 15% increase in the churn rate for existing customers.
Not everyone will post the complaints directly on your social media page, people might be discussing your brand in their personal pages and on other platforms. Monitor what people are talking about your brand and respond consequently.
Respond publicly before moving into a private conversation making your customers understand that you worry about their problem.
If you receive complaints in the direct message, listen to their queries carefully and give them the email address of a support personnel. Providing them an actual person's email address rather than a generic one shows the customer that you concern about their problem and ensure them that their problem will be solved instantly.
Negative feedback happens and when it does, it is your brand which is going to pay the price. But quickly responding and solving their problem can leave the customer satisfied and with a positive experience.
Rather than neglecting or worrying about the negative feedback, make use of the opportunity to turn your frowning customer into your brand loyalist.