&nbsp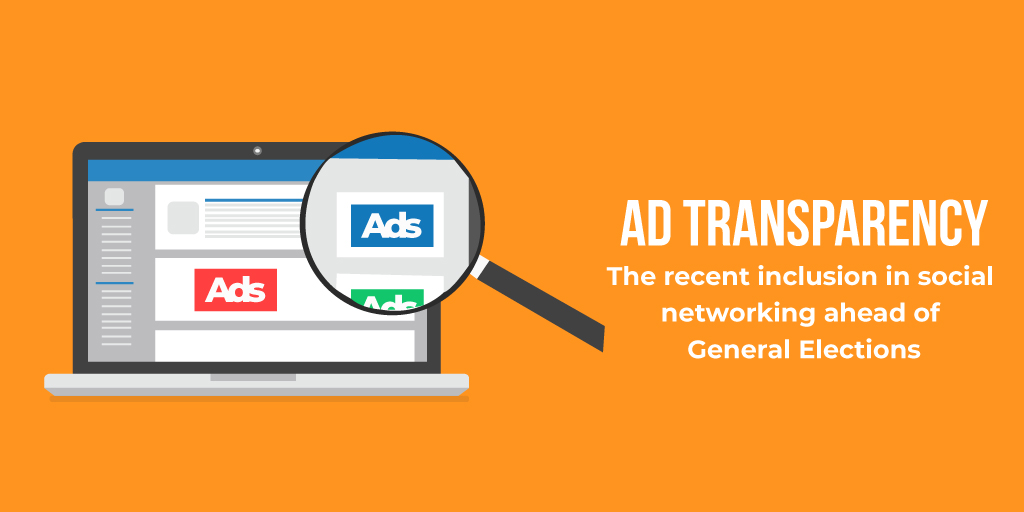 GENERAL ELECTIONS 2019- WILL AD TRANSPARENCY DISSUADE MISUSERS?
Nowadays, every social media platform is filled with numerous ads that are sandwiched between certain good posts. Mostly they tend to annoy us but sometimes they can be very useful too. With the rise of digital marketing, many businesses have taken this strategy to make their businesses more prominent on these platforms. Not just businesses, political parties who usually reach people through banners and press releases during elections, have taken ad campaigns seriously in the past few years. A huge number of election campaigns are being taken over by specific advertising agencies hired by political parties. The General elections 2019 is having a great impact on social media platforms. Experts estimate that about 12,000 crore rupees will be spent on social media alone for this year's parliament elections in India and about 80% of the investments will be on Facebook.
Post the outcome of the roast of Mark Zuckerberg by the Congressmen last year, the 33-year-old CEO has included a new strategy called "Ad transparency" following the accusations that stated the proliferation of fake news during the 2016 US Presidential election on Facebook.
Ad transparency is basically exposing details about who's placing the election ads which will be stored in the "Ad gallery" which can be easily accessible to the public. Thus, information will be stored by Facebook for any future reference/accusations. The Ad gallery also discloses details about the budget spent on it, the number of impressions along with the demographics.
Another policy that has been put into practice is to publish ads by authorized advertisers only. This doesn't include eligible news publishers. This has been implemented in the US, Brazil and United Kingdom. Another major platform, Twitter has also announced the ad transparency policies prior to the elections to safeguard themselves from accusations.
Bringing more transparency to India:
With the General Elections around the corner, advertisers can confirm their location and identity which will help avoid delays when they are trying to host an ad campaign during the parliament elections. This invokes trust in advertisers and also sends a sense of warning to them that their activities are tracked. Without any authorizations, Facebook automatically removes the election ads from the news feed and will place them in the Ads library where it will be accessible for 7 years. Facebook also offers freedom to the public to report election ads which don't bear a disclaimer. This can be done by clicking the "Report Ad" option from the three dots on the top right corner of every ad.
To make people even more aware, social platforms are trying to make pages more transparent to the public. To know more about the ads, people can access the "Info and Ads" section. It is also harder for people with fake accounts to manage political pages as they will be asked for two-factor authentication and confirm their identity to continue with their activity.
With such implementations, social media platforms have tightened the screws on abusive posts and fake news ensuring voters to not get deceived by misleading information.