&nbsp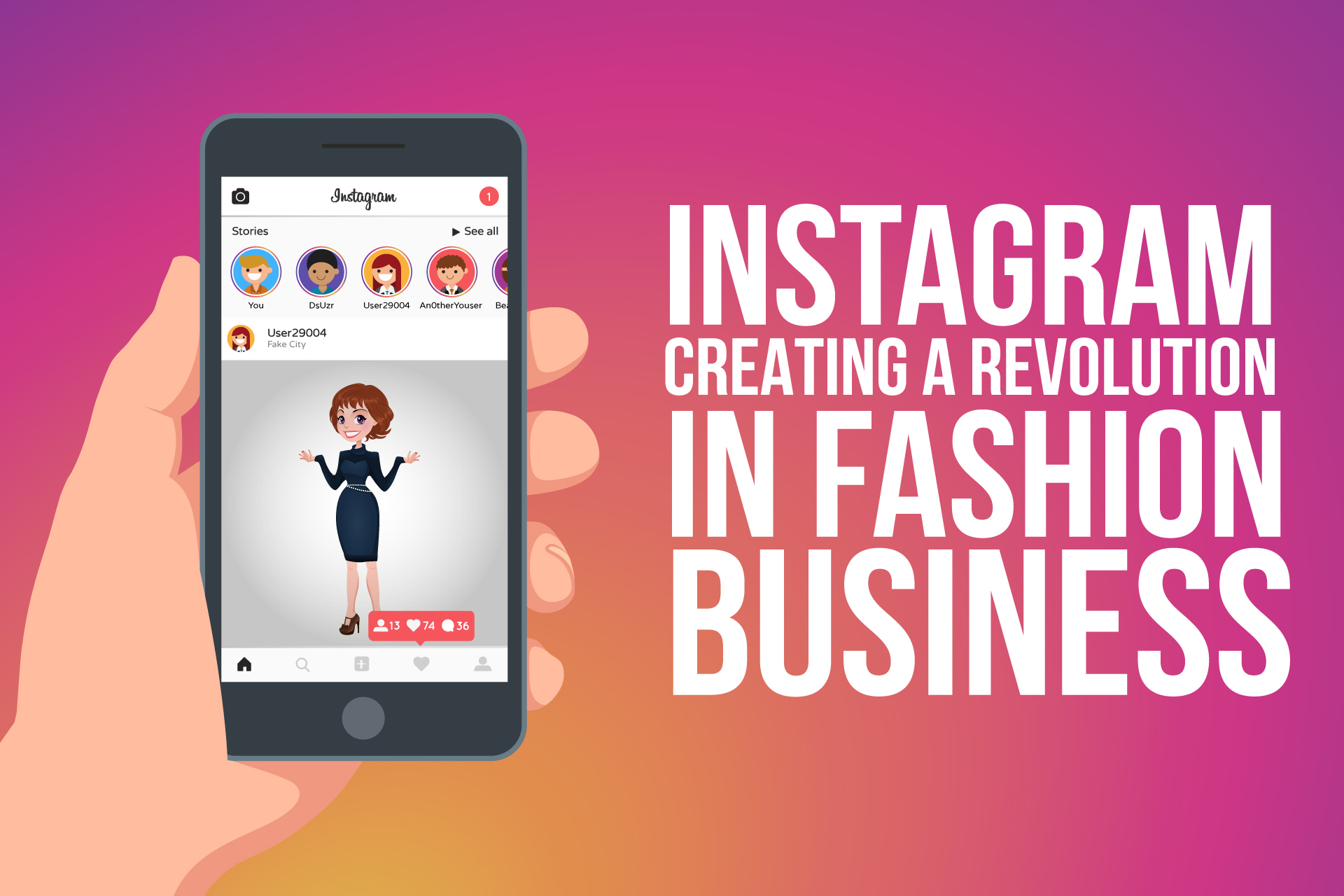 Instagram – Creating a Revolution in Fashion Business
Instagram has changed the face of Fashion Business. Every day millions of posts are uploaded on Instagram including fashion and what is trending where Fashion Gurus update pictures and videos of the latest trends in Fashion Industry. But are they the only masters who are the defacto in charge of fashion?
Surely Not! And that's Advantage Instagram. Let's see how.
We're now in a digital era where every sensible and equally silly activity is posted by users all over the world. Till the mid 2000's, only those who had access to Fashion shows or cable were able to follow new trends. Fashion was a term that hadn't found its place amongst the majority of the people until Facebook and other social channels stormed this elite and exclusive club. And now that Instagram is the most loved social app for youngsters, Fashionistas are using it to reach out extensively to garner more publicity and sales.
The usage of Internet, cheaper data plans and a host of social media apps has ensured everyone is a wannabe fashion expert and talk about fashion via pictures.
In a recent news article by The Economic Times, Designer Manish  Malhotra talked about this issue. He said, "Brand experience today is just a click away. Digital media has revolutionised a hyper form of windowshopping. Earlier, the only people privy to what I was showcasing were those who attended the show or came across it in the newspapers the next day. Today, everyone has a front-row seat to my shows via Instagram, Facebook, Twitter and livestream".
Talking about how youngsters have revolutionized this booming industry, though there are many examples, I'll give you two references where people came up with fashion tricks and tempted others to get in the line –
Starbucks a year back came up with the pink and blue Unicorn Frappuccino, it made people go nuts and made them dye their hair to match the candy-colored beverage. Kelly Woodford, a hair stylist from Winnipeg, Canada was so inspired by this colored beverage and had styled a client's hair completely based on it. She even posted a step by step guide for other users and her post received 14,000 likes from UnicornFrappuccino fans all over the world.Not only women but men have also adopted this new mesmerizing look and proved that the Fashion has no limits and people can go any lengths for news trends.

Take a look at this mesmerizing hairstyle!
https://www.instagram.com/p/BTHFzZbAKy4/

There isn't any limits to craziness and this is how these two things look completely related.
https://www.instagram.com/p/BTE-OW-FkQ2/

Christmas Tree Brows – Earlier, we saw wired brows. This look has the eyebrows look like a prickly barbed wire fence and thus the moniker- Barbed wire This type of look gained immense popularity when Athena Pantington posted her first photo on Instagram.Here, have a look:
https://www.instagram.com/p/BRdrQdogDgC/
https://www.instagram.com/p/BTHtADKFLkm/

As Christmas approached, a new trend popped out called Christmas Tree Brows. YouTuber Taylor R. posted a tutorial video on YouTube and a shorter version on her Instagram page. Take a look!
https://www.youtube.com/watch?v=q6xYUHb4B1k
Reasons Why You Should Use Instagram
According to a recent survey, Instagram has reached 800Mmonthly active users and people spend more time on Instagram compared to other social channels.
According to a study by Facebook, in 2015, Instagram users in India are mostly young, mobile-first and with a high spending power.
This study also concluded that these users who are mostly between 18-24 age group also follow brands rather than just sharing or commenting on pictures.
Instagram offers a touch-friendly experience to build and increase brand awareness as well as attract people's attention. Due to its high popularity among youngsters, it allows digital marketers and E-commerce specialists to start and endure a one-to-one relationship with customers. If you're a fashion guru or working for a fashion brand and want an idealistic, easy to use the social channel to grow revenue as well as return on investment, then you must consider Instagram as your primary social tool.