&nbsp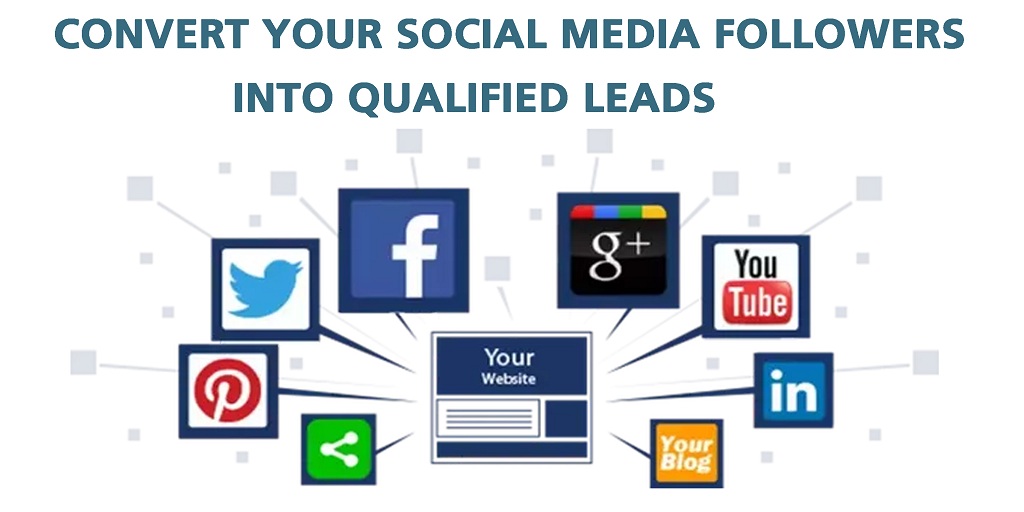 Convert your social media followers into qualified leads
Social media platforms that were once used simply to share photos or post an inane thought has now become the most powerful marketing tools for businesses. Platforms like Facebook, Twitter, LinkedIn, Google+ and so on provide crucial platforms for businesses to promote their brand, increase awareness, and interact with their potential customers.
While social media promotions are easy, selling through them turns out to be a bit tricky. Businesses are facing difficulty in turning their social media followers into potential leads. The below suggestions will help you take social media platforms from awareness tool to lead generation machine, thus resulting in an increase in sales.
Have a good understanding of where your particular audience resides and what networks they prefer using. Find the correct combination of platforms that will work for the social media strategy of your brand. Determine the amount of time and resources you will allocate to each. Discover in which platforms your target audiences are most likely to move from likes to leads, and cross-refer that list with your most active social channels. Focus your sales strategy on those platforms.
Liking a photo or retweeting a status by a follower is not an indication that the individual will turn into a good potential lead. Provide them with the opportunity to take actions by enabling a Call-to-Action option.
Nurture your social media followers with offers such as free trials, consultations, estimates or webinars. These strategies will help you to determine which followers will become leads to your business. Also, social media campaigns should be designed in such a way that convinces all of these potential leads to trust and believe in your brand.
Make sure to integrate email subscription sign-ups, free downloads, and even purchasing abilities directly in your social media channels. It is important that you make it as easy as possible for your followers to purchase or download your products and services.
You can also provide promotional codes, special deals, and sales that potential customers can only find via your social channels. The exclusivity you provide pushes your followers into potential leads or even customers. Constantly measure results of your social media campaigns and customize your strategies better with data from your previous attempts.
Selling on social media is both easy and difficult. Either way, it is certain that every brand should try their best in giving social media strategies a shot. Social media has become too popular these days for companies to ignore them, in addition to the massive marketing potential it provides. The real success of your business is only when you convert your social media follower into your potential customer, delivering you higher benefits.