&nbsp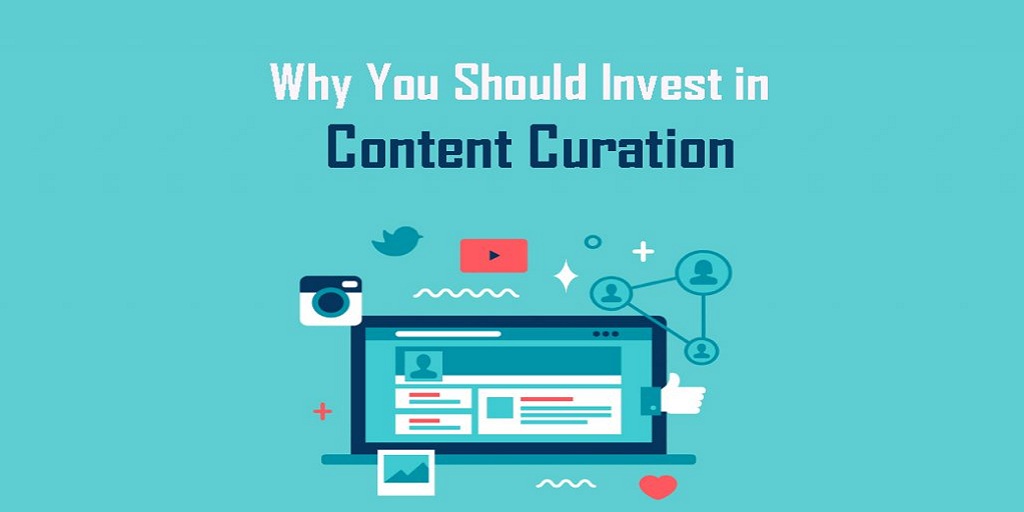 Why You Should Invest in Content Curation
Many social media marketers think that content curation is not worth their time and effort. But it is not the reality. It's probably unreasonable to share someone else's content on social media. However, content curation has both short-term and long-term benefits that will make it worth your time.
Content curation is like adding your voice and value to a hand-picked collection of content which is already available for a longer period of time. Gather relevant information from a variety of sources, add your thoughts, publish it and share with your audience.
The main reason people prefer content curation to content creation is that content creation is a time-consuming task and there is already a huge collection of information available out there. Also, content curation allows you to constantly post quality content on your social media page even if you ran out of ideas.
All you have to do is find a content that suits your business, work on it and craft a compelling message making the post worth the read.
When you share content from other outlets, you take some of their credibility. So, make sure you give credit to the source from where you take the content. In that way, you would come out as a thought leader who isn't afraid to reference other businesses. It strengthens the company's branding and also to an extent, it helps you to have an increased social reach.
Content curation earns you desired benefits only when you take it from credible sources. When you are not very sure about the source, never go for it in the first place. Providing the audience with a few authentic content is far better than catering them with tons of fake content.
Curating content doesn't necessarily mean that you don't need to personalize the message that accompanies it. Expressing an opinion about the curated article or adding a different perspective to it will provide value to your audience and make the post even more compelling.
Having a structured content curation strategy and personalizing messages for curated articles are the best practices for curating a content. Align your curated content with your existing content strategy and put it in a way that gets along well with your brand.
Make content curation be the secret sauce of your social media presence.