&nbsp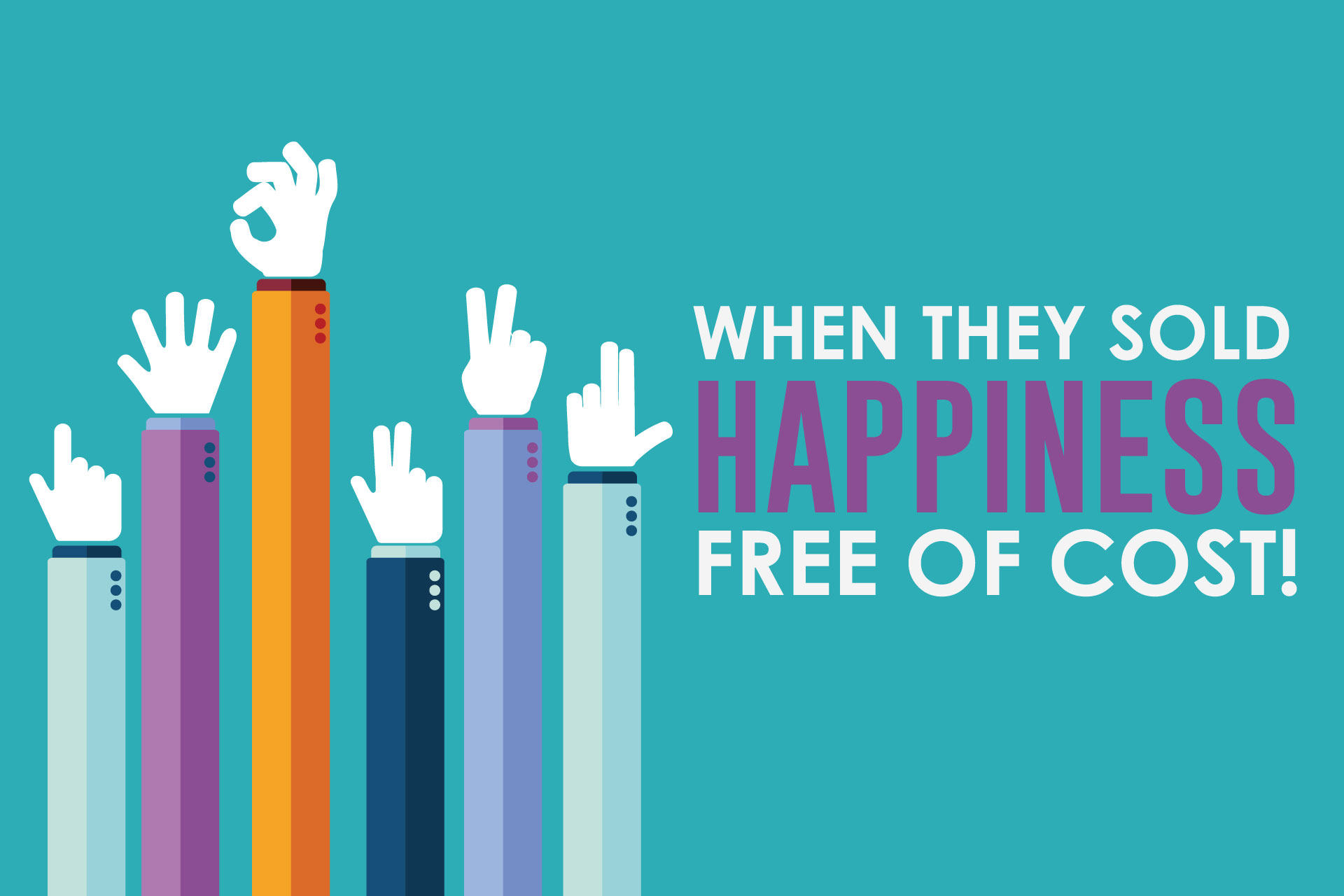 When they sold Happiness free of cost!
What is Happiness? Is it a materialistic craving; the things that we continuously add to our desire list or a huge bank account?
Happiness isn't something which can be linked to materialistic desires. It's an emotion which flourishes when we indulge ourselves in acts related to kindness and friendliness. And what could be the more amazing thing than using the emotional concept to fuel the mutual link between the brand and its public!
Here are some campaigns when big brands brought people closer and made them laugh, cherish, and reminisce the moments:
Coca-Cola: Happiness starts with a smile: There couldn't be much simpler topic than this to be picked up to connect people and the brand. In this amusing video by Coca-Cola, a man boards the train and starts laughing while watching something in the tab( pls check), caring nothing about the crowd and seconds later,  his act made others to laugh.I bet you won't be able to pass by without laughing!

https://www.youtube.com/watch?v=1veWbLpGa78

KLM serves a Bonding Christmas Buffet: KLM Royal Dutch Airlines at one of the busiest airport, Amsterdam, came up with this creative marketing idea.

Simply put, it's a dining table with delicious cuisines at no cost with something around 10-12 chairs. But it's 10 ft high in the air. The only way it would come down if all the seats be filled by strangers.

Let's see what happens when strangers chose to dine together!

https://www.youtube.com/watch?v=g5IAy-QnsZM

Coca-Cola: Dancing Vending Machine: Coca-Cola always comes up with new and exquisite ways to celebrate the simple life. This time, it's a vending machine. But you have to dance as they show you on the screen to take away free coke bottles.

I'm terrible at dancing, but I would love to give it a try!

https://www.youtube.com/watch?v=-cvv1oC-ZaM

Laughing Tram Man – Happiness with Rituals: It's same as the Coca-Cola: Happiness starts with a smile concept. But it's a tram station this time. Suddenly, the old man starts laughing and others get in the way.

https://www.youtube.com/watch?v=Wk9-gkT2bI8

Coco-Cola Small World Machines: Bringing India and Pakistan Together: This time, they brought India and Pakistan a step closer.

Let's see how they did it!

https://www.youtube.com/watch?v=ts_4vOUDImE