&nbsp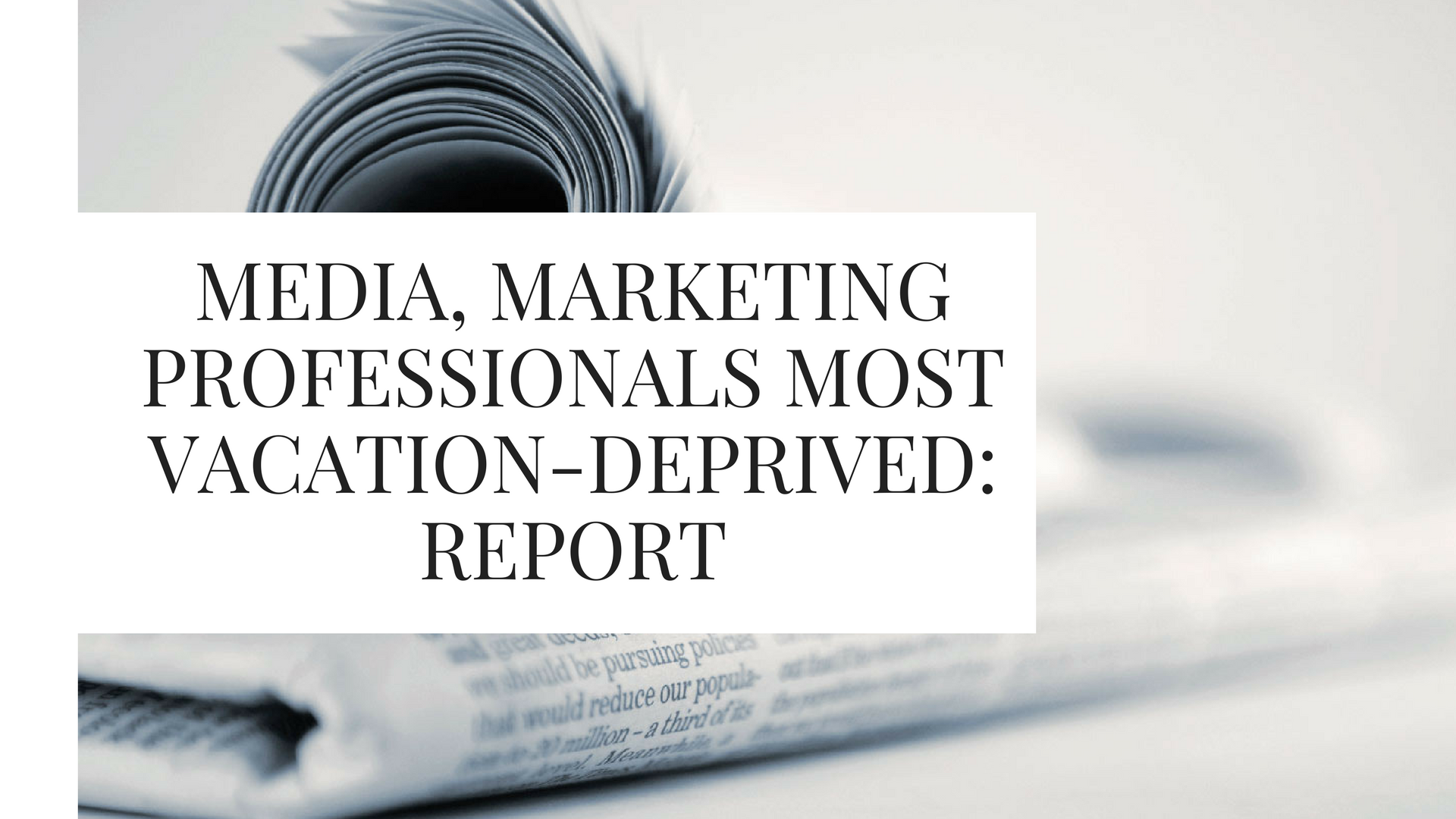 Media, marketing professionals most vacation-deprived: Report
In a recent online survey 'Vacation Deprivation Report 2017′ by Northstar Research Partners on behalf of Expedia, it was revealed that the media and the marketing professionals are the most vacation-deprived as they can't bear to take holidays or carry their work homes according to their needs. Contrary to the government professionals and people in the educational sectors, only these two are facing the heat of work overload.
It may even surprise you more that India (60%) stands at the 5th spot in the vacation-deprived country, next to Hong Kong (64%). The top three countries which took the first place are South Korea (82%), France (66%) and Malaysia (65%).  People in Norway enjoy more freedom and it is ranked as the least vacation-deprived country, followed by Netherlands, Ireland, Sweden and Taiwan. Meanwhile, Sweden is also experimenting with 6 –hours work routine, funded by the Swedish government to check if the shorter workday can increase productivity or not.
After the media and marketing professionals, come people in food and beverage sector followed by agriculture, transportation and travel, business and consulting and finance and legal.
"It is very important to inculcate an organisational culture that promotes healthy work-life balance through timely vacations. While technology helps us leave the office in time, it doesn't necessarily mean that we are disconnected from work," Expedia India marketing head Manmeet Ahluwalia said.
To conclude, I can only say that holidays are an essential part of work routine and people must be allowed to disconnect from the work life as they wish. This survey clearly explains the reason why people in India yearn for a government job and cares a little less to settle for corporate sectors. In my opinion, some changes must be made to deal with this long, unheeded issue and employees should be given the freedom to take leave. After all, if you need positive reactions from your brand advocates, you must heed their needs!