&nbsp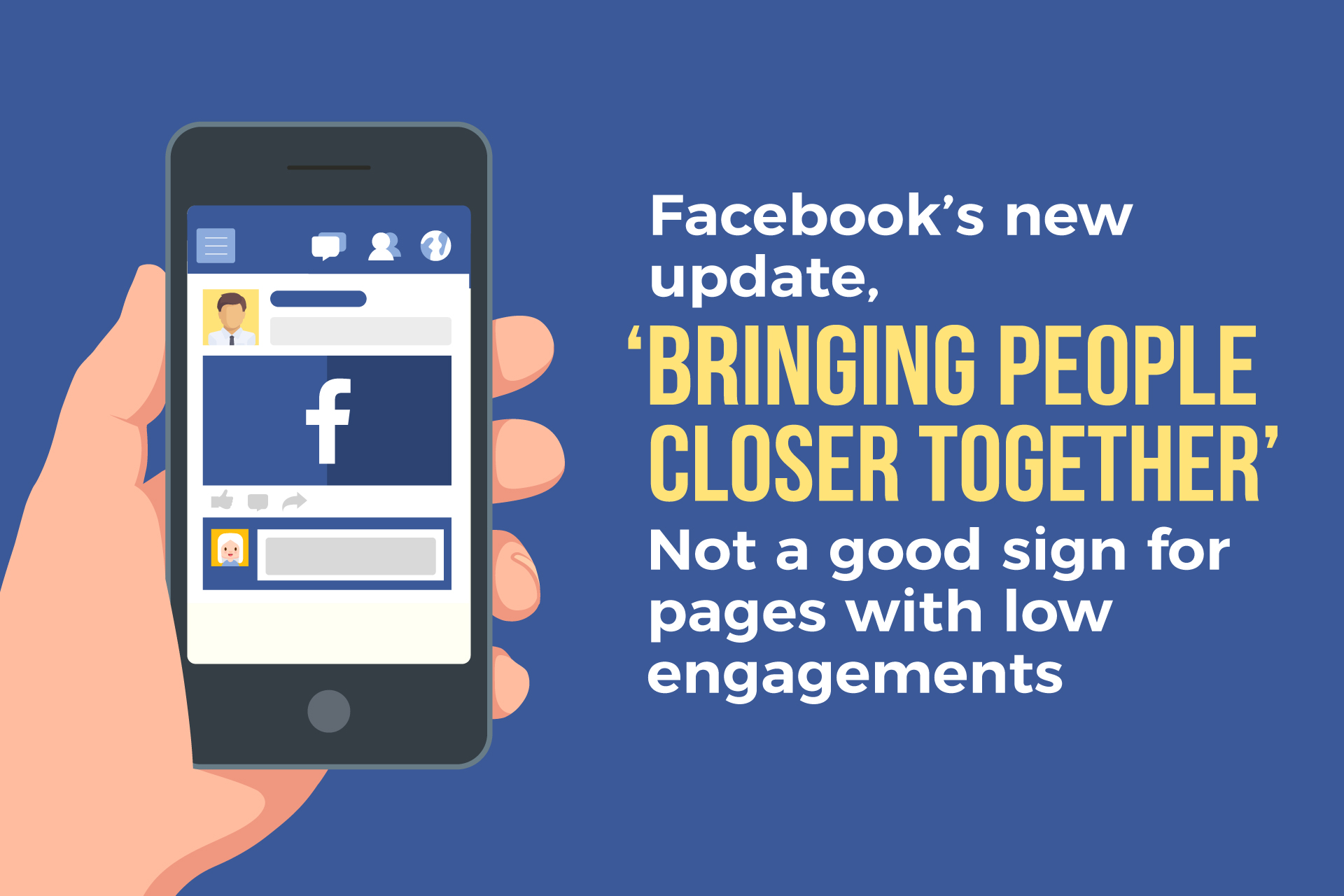 Facebook's New Update, 'Bringing People Closer Together' – Not a Good Sign for Pages with Low Engagements
Facebook, I assume, is slightly going off-track in terms of marketing and user acceptance. In 2014, a survey was conducted by Investment banking company, Piper Jaffray which showed that US Teens cares less for Facebook and prefers Instagram over it. Even Facebook's demise predictions had surfaced many times. To battle the odds, Facebook has come up with plans so that the users could find it more useful.
Facebook will make some changes in its algorithm over the next few months and posts that 'spark conversations' will be given priority over other that doesn't seem to attract any engagements. In its Newsroom, they wrote, "To do this, we will predict which posts you might want to interact with your friends about, and show these posts higher in feed. These are posts that inspire back-and-forth discussion in the comments and posts that you might want to share and react to – whether that's a post from a friend seeking advice, a friend asking for recommendations for a trip, or a news article or video prompting lots of discussion".
Pages with no or low engagement or the one unable to create a buzz will be pushed down in the Newsfeeds. They wrote, "Pages making posts that people generally don't react to or comment on could see the biggest decreases in distribution. Pages whose posts prompt conversations between friends will see less of an effect". But it doesn't mean that you won't be able to see updates by your favourite pages. You'll just have to click on 'See First' option if you'd like to see updates from the pages and groups you follow on Facebook. The competition will surge up as now organizations will have to fight for their space in Newsfeeds.
What could be the Alternative Way?
Now, companies will have to focus on Instagram and other social media channels to gain more visitors as well as leads. You can also use YouTube if you do a lot of video marketing. It's not that Facebook is out of the question when it comes to marketing your product or services.  If you're able to formulate quirky and creative contents which could create a buzz among your readers and spark conversations and contents which could beat other Facebook pages, you're in for a chance.