&nbsp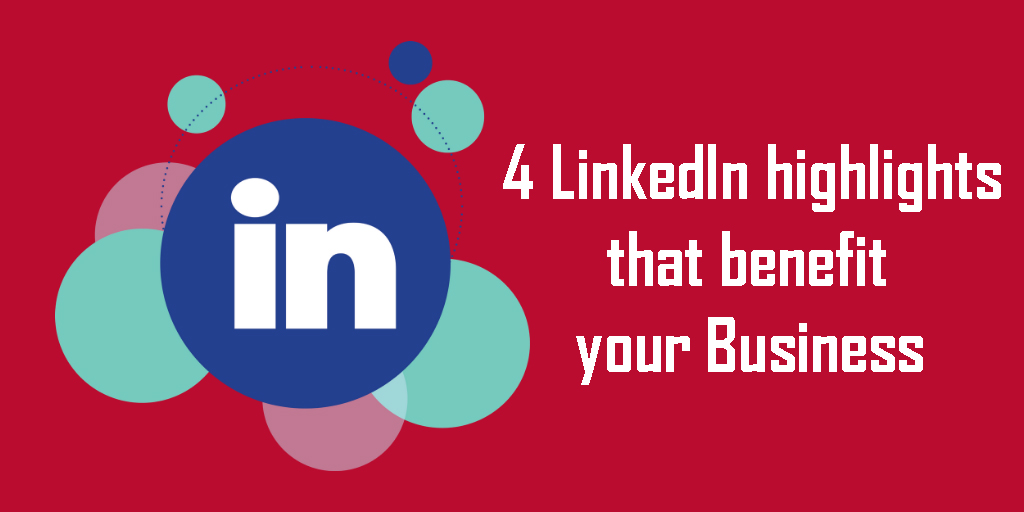 4 LinkedIn highlights that benefit your Business
LinkedIn is the go-to platform for many companies for their lead generation strategy. While LinkedIn has roots as a job-hunting service, it is currently identified as a primary social discovery vehicle for topics like leadership and SEO marketing. Users are going to LinkedIn for articles that help them move forward in their business journey.
Below is a list of LinkedIn highlights that helps you to bring in more post engagement to your business:
In-App features:
LinkedIn provides better analytics reporting and sponsored InMail opportunities. Its powerful search tools make it easy for businesses to find key individuals within organizations and to communicate with targeted accounts. Once the desired individual is found, marketers can send them customized messages with InMail messaging directly through the platform. Targeting through Sponsored InMail is an efficient and cost-effective method of reaching the audience. These In-App features make it easy for businesses to reach the desired prospects.
Hashtags:
Increase your content visibility with hashtags. When you add hashtags to your post, it helps in keeping your post minimal, readable, and focused. Make the hashtags extremely relevant to your brand, and stick to not more than 5-6 hashtags per post. They can be incorporated within the context of the post or used at the end of your status update. It gives your business a more original and branded touch. The benefits of hashtagging ranges from exposing your content to more eyes to promoting engagement, and navigating users towards your post.
Videos:
Unlike on other social media platforms, live videos are not yet available on LinkedIn but it allows you to record a video directly within the platform. Videos build trust, reinforce your brand, and showcase your expertise in your field. The ability to reach the audience through video is a game changer for marketers. Optimize the length of your video to a maximum of 10 minutes. Use compelling visuals that tell the story of your brand. Don't forget to add subtitles and end with a clear call-to-action.
Employee amplification:
When you get employees to strategically share your brand's content with their peers and connections, it increases the word-of mouth-exposure to your business. Nowadays, buyers rely on peers and influences for third-party validation. Implementing employee amplification helps you gain more reach, more engagement, and in turn more revenue to your business. But enabling employees to share content to LinkedIn is not a "one-time" solution. Provide them with a sophisticated framework where they are consistently given content and incentivized to share them.