&nbsp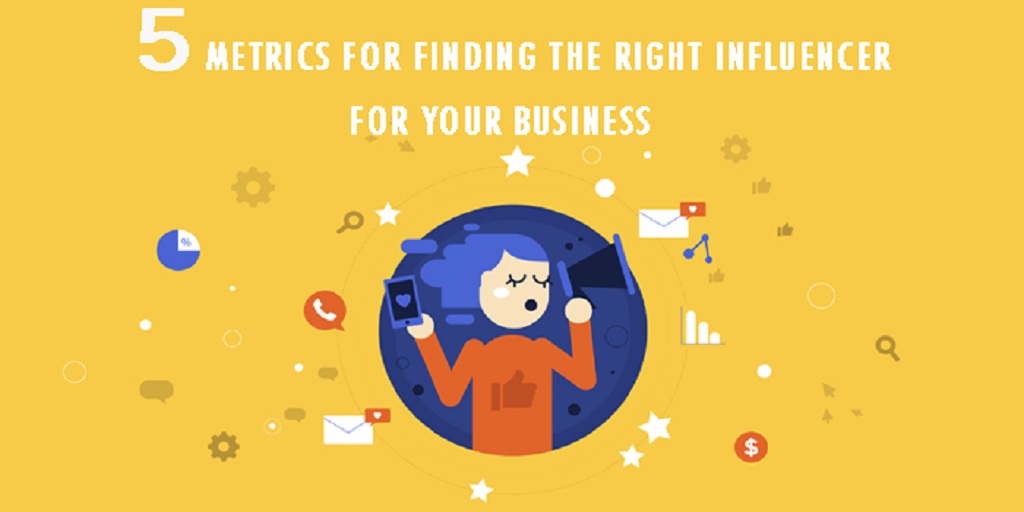 5 Metrics for finding the right influencer for your business
Customers mostly go for products recommended by someone they trust. The conversion rate is even higher when a product is suggested to the customer by a person within their social circle. This social circle covers people not only from real life but also the ones from social media platforms. Social media users trust the celebrities they follow in the same way as someone from their social circles, demanding businesses to invest in influencer marketing.
Influencer marketing can be considered as a little tweak on the traditional word-of-mouth marketing and is one of the most effective ways to build a brand for your business. Social media platforms have made it easy to get endorsements to reach thousands of target customers even with minimal marketing budgets.
But the tough part lies in finding the right influencer meeting your business needs. Though follower count is one of the most crucial metrics required to assess the quality of a social media account, it is not the only thing. Influencer marketing requires a lot of oversight to consider before giving it a shot. There are additional concerns to consider for selecting the right influencer for your business which is listed below.
Authority: Having a large number of followers do not make someone an influencer. A real influencer should have established trust among the audience in a way that their recommendation should influence the followers to buy your products without any queries.
Engagement: Engagement represents the likelihood of a target customer to act on the influencer's message. Go for an influencer that has higher engagement rate which in turn reflects on your sales chart.
Endorsement Frequency: If the influencer endorses too many products of your brand in a short span of time, the followers will automatically lose interest in their sponsored messages. It brings down the value of your brand. Try to keep the endorsement frequency at a minimum.
Follower Profile: Knowing the profile of the followers is helpful in filtering low ROI influencers. You may otherwise end up spending too much money on influencers who don't bring value to your business.
Brand Alignment: Be particular about the specific messaging and positioning used in your brand promotion. Share a brief and mood boards with your influencer partner in the initial conversations. This gives them an idea of your specific expectations from them.
The right influencers can lead your brand to succeed on a larger scale. Look for the special ones in your niche and build a long-term relationship with them to take your business to newer heights.